Industry Partners
At FVGC, we forge dynamic partnerships with key organizations in the fresh fruit and vegetable sector, amplifying our collective voice and accelerating industry progress. Discover who these partners are and how they contribute to our mission.
Initiated in 1999 by the Fruit and Vegetable Growers of Canada (FVGC), formerly known as the Canadian Horticultural Council, CanadaGAP is a comprehensive food safety program designed for fresh produce operations. The program aims to implement and maintain effective food safety procedures, featuring two specialized manuals—one for Greenhouse operations and another for general fruit and vegetable practices. These manuals, guided by Good Agricultural Practices (GAPs) and Good Manufacturing Practices (GMPs), are rooted in the Hazard Analysis and Critical Control Point (HACCP) approach.
CanadaGAP has achieved official recognition by the Global Food Safety Initiative (GFSI), assuring its high standards. Certification is carried out by accredited bodies, providing a robust audit process.
Between 2000 and 2008, FVGC created commodity-specific working groups for hazard analysis, leading to the formalization of the CanadaGAP certification program in 2008. By 2010, the program was successfully benchmarked to GFSI, and in 2012, it transitioned to being managed by the not-for-profit corporation CanAgPlus.
For those in the produce industry interested in bolstering their food safety protocols, CanadaGAP serves as an authoritative resource.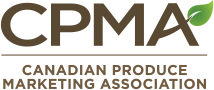 Canadian Produce Marketing Association
The Canadian Produce Marketing Association (CPMA) is a not-for-profit that represents a diverse set of stakeholders in the fresh produce sector. Covering 90% of Canada's fresh fruit and vegetable sales, its members range from growers and shippers to retailers and processors.
CPMA collaborates closely with the Fruit and Vegetable Growers of Canada (FVGC), and while FVGC focuses on the industry from seed to farm gate, CPMA connects stakeholders from the farm gate to the dinner plate, aiming to enhance the market and facilitate the trade of fresh produce. Together, FVGC and CPMA host two joint advocacy events annually, underlining their united efforts to enhance the fresh produce market in Canada.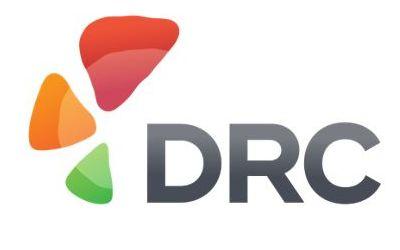 Fruit and Vegetable Dispute Resolution Corporation (DRC)
The DRC was established in 2000 under the initiative of what was then the Canadian Horticultural Council (CHC), now known as the Fruit and Vegetable Growers of Canada (FVGC). Stephen Whitney, who was the Executive Director of CHC at the time, was instrumental in the DRC's formation and led the DRC in its early years.
The DRC is a non-profit organization that serves the produce industry. It offers harmonized standards and streamlined procedures to prevent trade disputes and provides mediation and arbitration services when conflicts arise.
In addition to its core dispute resolution functions, the DRC collaborates with governmental bodies to reform industry legislation and establish best practices. Notably, the organization has recently focused on creating financial risk mitigation tools to tackle payment issues in Canada.
International Fresh Produce Association (IFPA)
The International Fresh Produce Association (IFPA) stands as the largest and most diverse international association dedicated to the fresh produce and floral supply chain. It is unique in offering both global advocacy and industry-specific support. The organization is committed to fostering a vibrant future for all involved in the fresh produce and floral sectors, focusing on the prosperity of its members.
The Fruit and Vegetable Growers of Canada (FVGC) is a proud member of IFPA, aligning with the organization's aim to advance and protect the interests of the global fresh produce industry.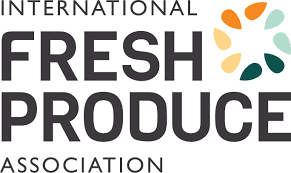 International Federation of Produce Standards (IFPS)
The International Federation of Produce Standards (IFPS) is an organization focused on streamlining the fresh produce supply chain through the development, implementation, and management of harmonized international standards. Among its key responsibilities are facilitating discussions on standards, advocating for impactful courses of action, and managing international standards for Price Look Up (PLU) numbers.