Crop Protection
Canadian fruit and vegetable growers rely on crop protection products to ensure the health of their crops, food safety, and overall food security. These products, including pesticides, biopesticides, and beneficial organisms, help control diseases, insect pests, weeds, and invasive species. These can affect the quality and availability of Canadian-grown fruits and vegetables. The Pest Management Regulatory Agency (PMRA) is responsible for regulating, registering, and re-evaluating all crop protection products in Canada. These products undergo thorough evaluations to ensure environmental and human health and safety.
The issues we are advocating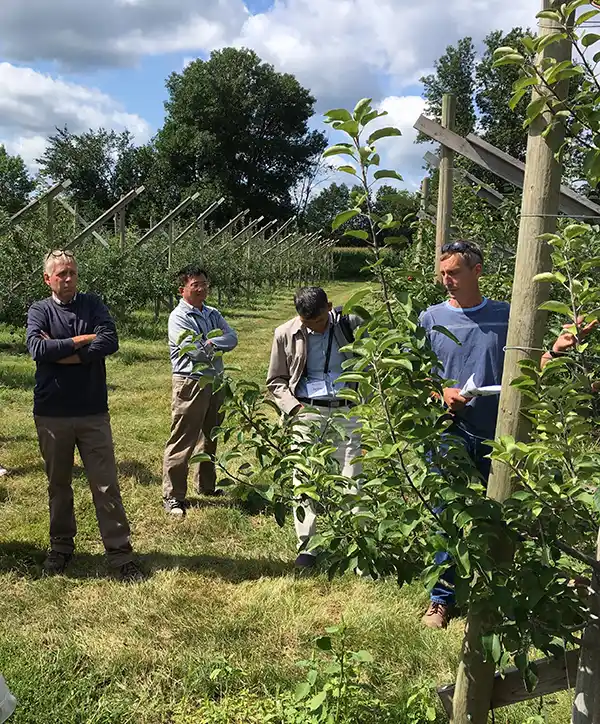 Improving Regulation &
Re-evaluation
There is a need for better regulation and re-evaluation of crop protection products in Canada. Growers have experienced the loss of valuable products due to revocations during re-evaluations. To introduce new products, they must undergo a review and registration process by the PMRA. The fresh produce industry supports a science-based approach to pesticide regulation. We urge support for the PMRA to provide modernized, well-informed, and risk-based assessments for existing and new products.
The Canadian fruit and vegetable sector advocates for a modernized approach to the PMRA's regulatory work. The agency relies on up-to-date data for making science-based regulatory decisions. Although the PMRA cannot generate its own data, it plays a crucial role in administering the funding and experimental protocols to meet specific data requirements. To keep pace with the evolving agricultural practices, the PMRA needs the ability to make agile and timely regulatory decisions on innovative practices.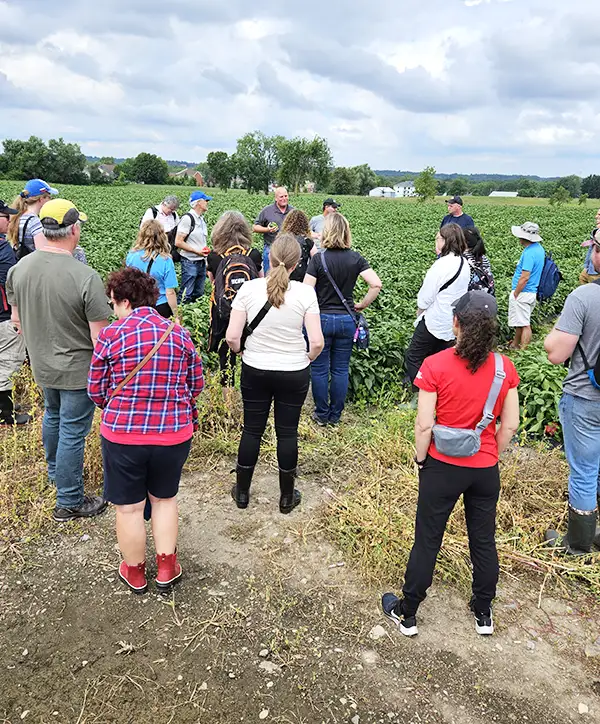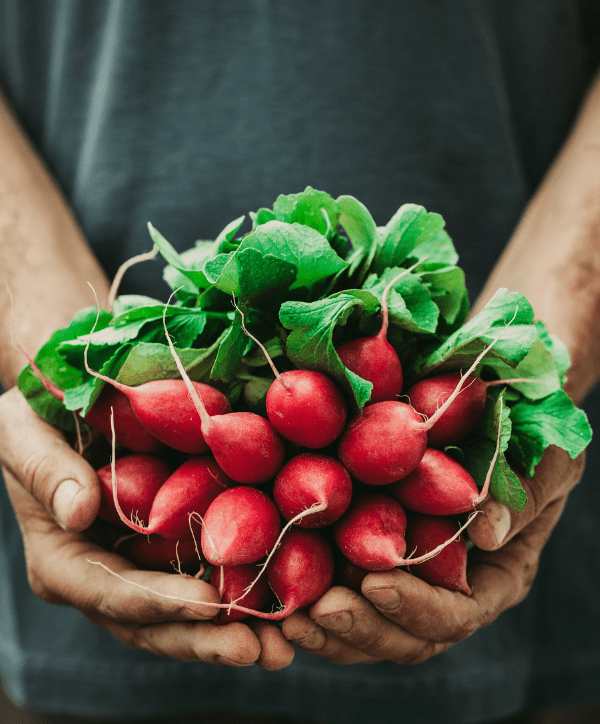 Water Assessments & Access to Data
Water-related risk assessments frequently drive the revocation of crop protection products. The PMRA has been limited by the lack of modern Canadian water monitoring data. To address this issue, the industry emphasizes the importance of providing the PMRA with access to up-to-date data, enabling more accurate evaluations.
Funding for Transformation
In 2021, the PMRA was granted significant funding to initiate the Transformation initiative. This funding will support the agency in enhancing its capabilities and responding effectively to the industry's needs.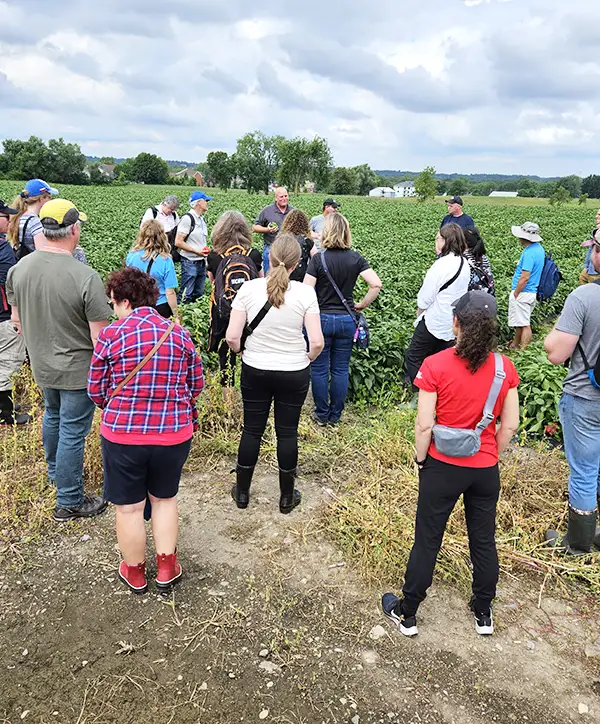 Strengthening Canada's Pest Management Centre (PMC)
The Pest Management Centre (PMC), operating under Agriculture and Agri-Food Canada (AAFC), has established a strong track record of collaboration with fruit and vegetable growers in addressing challenging pest management issues. A notable initiative led by the PMC is the grower-supported Minor Use Program. This program has facilitated the registration of over 2,300 new applications of crop protection products since 2003. It serves as a critical resource for Canadian fruit and vegetable growers, providing them with essential support.
The PMC is also actively involved in the development of integrated pest management solutions and the registration of biopesticides through its Pesticide Risk Reduction team. These projects are vital for exploring innovative alternative management strategies for agricultural pests, fostering sustainable practices in the industry.
As crop protection products face the possibility of being lost in PMRA re-evaluations, the PMC assumes a pivotal role in identifying suitable pest management alternatives. By doing so, it contributes to supporting the competitiveness of Canadian growers, ensuring their ability to effectively protect their crops and sustain their businesses.
In 2019, Canadian growers encountered over 3,500 crop/pest problems, with the PMC able to address 37 of these projects. However, the capacity of the PMC was impacted in 2020 due to the COVID-19 pandemic, resulting in the acceptance of only 10 additional projects. In 2023, the PMC was able to expand its capacity to accommodate 21 projects, illustrating its commitment to meeting industry needs and supporting growers' requirements. The PMC's valuable contributions demonstrate the importance of strengthening its resources and capabilities to further enhance pest management solutions.
Supporting the PMRA and Data Acquisition
Provide specific funding to the PMRA to acquire data for regulatory improvements and enabling science-based decisions.
The establishment of a national water monitoring program for pesticide residues.
Insufficient resources, such as qualified reviewers and modernized risk assessment tools, hinder thorough scientific reviews and data-based conclusions. This can result in detrimental outcomes for growers and the Canadian economy. This may include the loss of critical crop protection products, delays in accessing innovation compared to trading partners, or overly cautious risk mitigation measures.
Utilizing Contemporary Pesticide Use Data
Incorporate real, contemporary pesticide use data into the PMRA's risk assessments to ensure decisions align with Canadian usage patterns. The pesticide use pilot projects initiated under the PMRA's transformation initiative, hold the potential to improve re-evaluation decisions and enhance horticultural understanding within the agency.
Strengthening Canada's Pest Management Centre (PMC)
Grant the PMC a permanent $5 million budget increase, with appropriate annual inflationary increases thereafter.
This funding would restore the PMC's capacity to undertake a higher number of annual projects, increasing research on new uses of crop protection products and pest management strategies for minor crops. It would also help address the research backlog caused by the COVID-19 pandemic.
The requested permanent budget increase should also alleviate the User Requested Minor Use Label Expansion (URMULE) submission review backlog at the PMRA, as PMC funding supports this critical work, including data generation.
For more information
please contact us by submitting this form.