Canada's Greenhouse Vegetable Industry
Canada is the North American leader of greenhouse vegetable production.
The Canadian greenhouse fruit and vegetable sector continues to experience strong growth to meet the rising, year-round demand for safe, nutritious, and sustainable fresh fruit and vegetables.
The sector contributes an estimated $4 billion annually to the Canadian economy. With over $2 billion in farm gate sales, approximately $1.3 billion in exports in 2021, and an estimated 30,500 total jobs supported throughout the supply-chain. This industry is an agricultural powerhouse and leader of greenhouse produce in North America.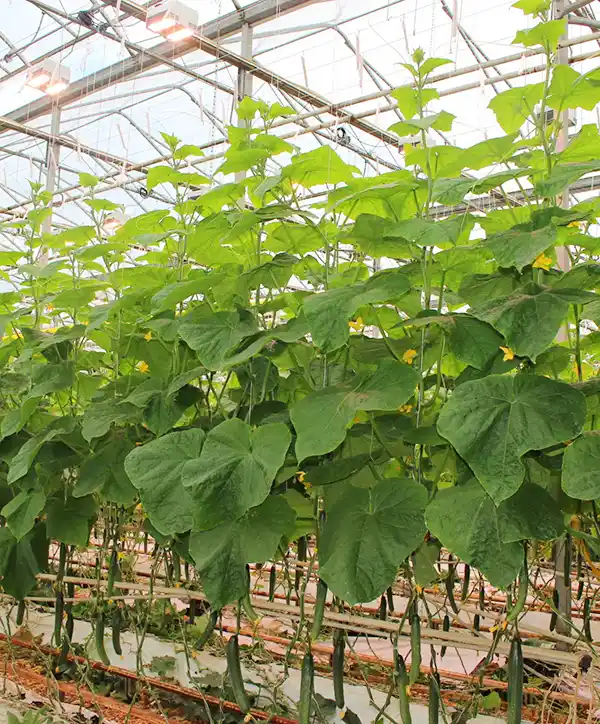 $ Contributions Annually To Canada's Economy
Tonnes Of Fresh Produce In 2020
Average Year Over Year Industry Growth
As leaders in sustainable agriculture, greenhouse vegetable growers are dedicated to excellence. They are known for their early adoption of high-tech innovation. Several defining practices within their environment-controlled production systems, demonstrate their environmental sustainability.
The majority of growers have energy-efficient natural gas boiler systems for an on-demand, on-farm supply of the crop's requirements for both heat and carbon dioxide (CO2). Investment in on-farm energy assets, such as co-generation systems (reliable on-farm supply of heat, carbon dioxide to the plants, and electricity for crop lighting), further increase energy efficiency of the natural gas-powered system.
Computerized, climate-controlled systems provide optimal growing conditions: the indoor CO2 levels supplied from the natural gas boiler to the crop are continually measured. They are maintained at the best levels for photosynthesis, fruit quality, improved crop health and yield.
Growing technology and hydroponic systems* mean that up to ten times less water is required than the same crop grown in a field. Closed-loop recirculation systems 'reduce, reuse, recycle' the irrigation water and fertilizers.
Integrated Pest Management (IPM) programs rely heavily on biosecurity measures, biological controls, and beneficial insects which significantly reduces the use of traditional pesticides and,
Verified, third-party audited programs for food safety, housing, worker safety, and pesticide use.
Canada's 892 fruit and vegetable greenhouses grow primarily tomatoes, bell peppers and cucumbers. Major growth opportunities are anticipated from increased investment in year-round lit production and expanded crop/variety offerings, automation in the workplace, and developing a skilled and adaptive workforce ready to mitigate risks associated with emerging threats, insolvency, or market disruption.
Over 732K metric tons of fresh greenhouse fruit and vegetables is grown annually on only 1800 hectares (4470 acres). Marketable yields are 10-20 times that of the same crop grow outdoors primarily due to the extended growing season, reduced pest pressure, and overall quality.
*In Canadian organic greenhouse production soil and amendments are used in place of hydroponics.
Find out more about Canada's Greenhouse Vegetable industry.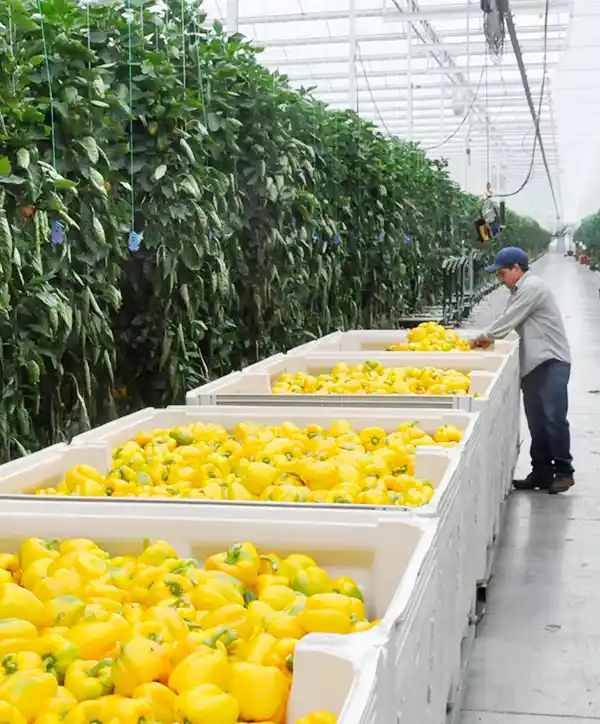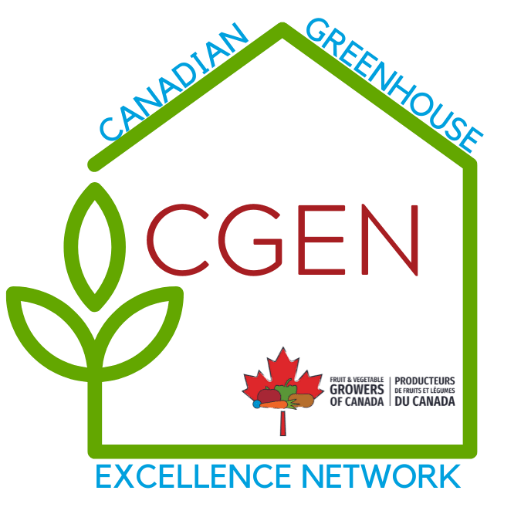 Canadian Greenhouse Excellence Network
CGEN is a national, sector-led initiative to mobilize expertise, research, and innovation by connecting stakeholders at the critical intersection of food production, energy, and the environment.